【Domin-wari】Lake Nukabira Phantom Bridge and Onsen Tour (Summer)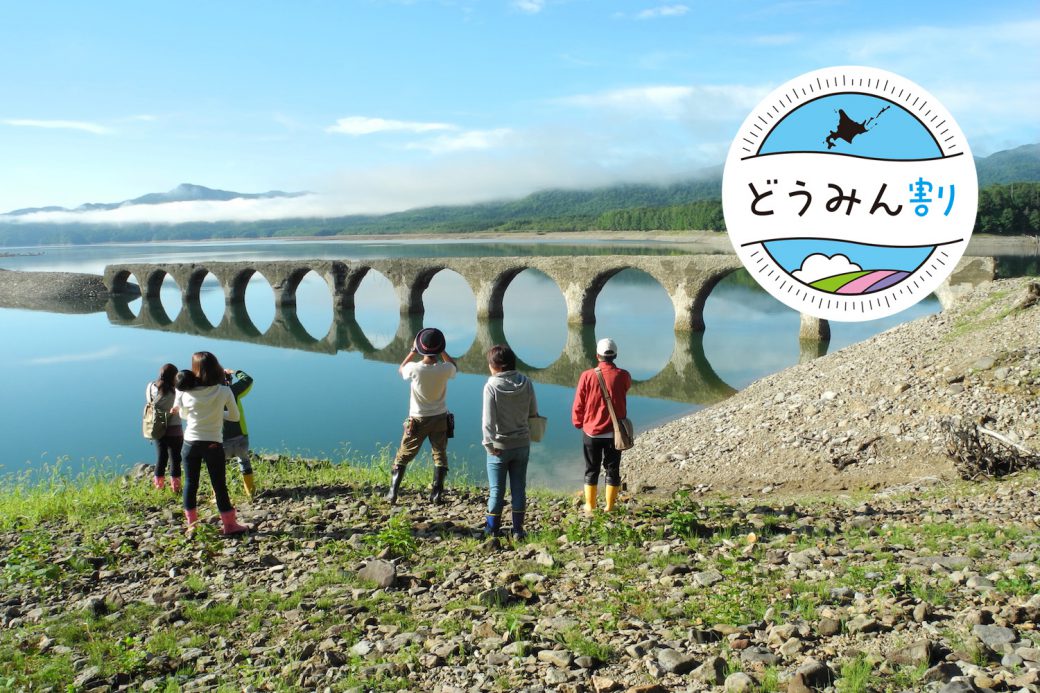 Experience the history and nature of the Lake Nukabira area in Kamishihoro Town. First you'll go on a guided tour to see some concrete arch bridges formerly used in railway lines, including the famous Taushubetsu River Bridge. You'll then re-energize yourself with a delicious lunch at a quiet log cabin called Mitsumata Sanso. Afterwards, you'll visit Nukabira Onsen Nakamuraya, a lodge in Nukabira Gensenkyo where you can take a relaxing warm bath in the hot springs, enjoy roasted potato chips, or try your hand at making unique handicrafts. Before the end of the tour, you can stop by Pia 21 Shihoro Roadside Station to buy snacks or souvenirs.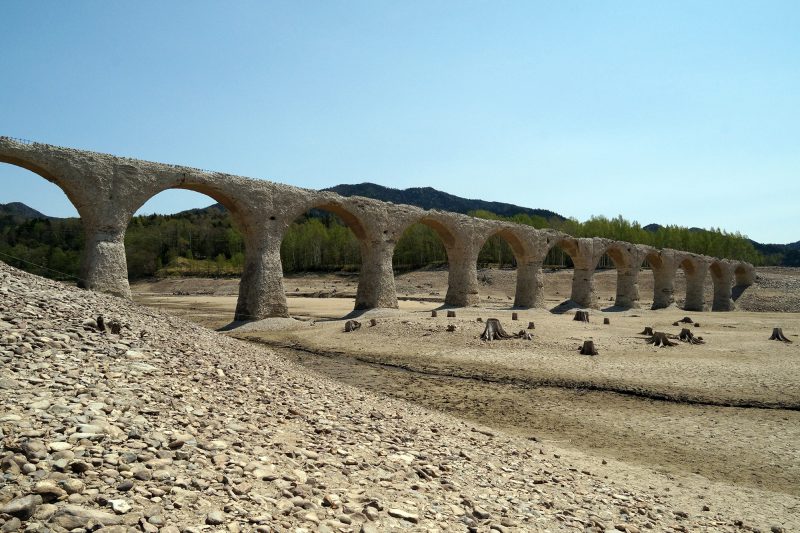 The Taushubetsu River Bridge is a 130-meter long, 10-meter high concrete arch bridge that was part of the old National Railway Shihoro Line. Depending on the season, the bridge becomes visible or completely submerged under the lake, leading it to be called a "phantom bridge". It is normally inaccessible to the public during the summer season, so this tour offers a rare chance to see it up close along with the changing water level and scenery of Lake Nukabira. You will also get to see other concrete arch bridges in the area.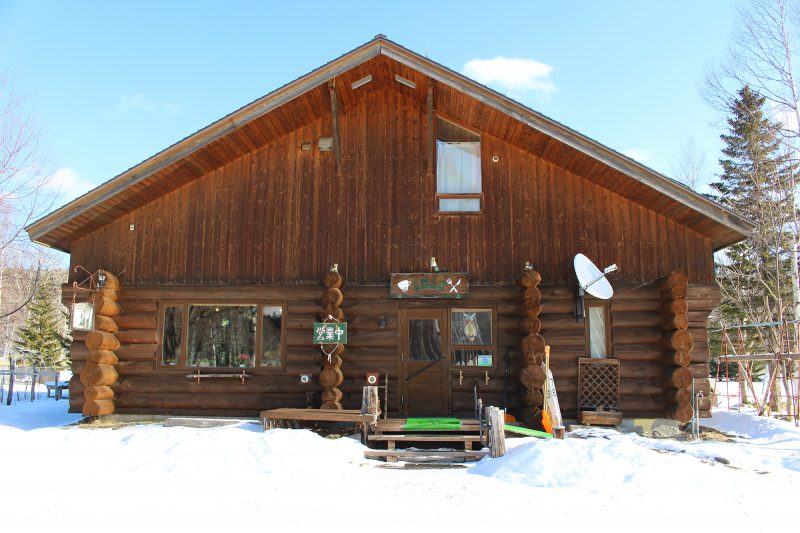 After the concrete arch bridge tour, you'll take a break at Mitsumata Sanso, a secluded log cabin with a relaxing atmosphere. You can also see and buy various handicrafts inside.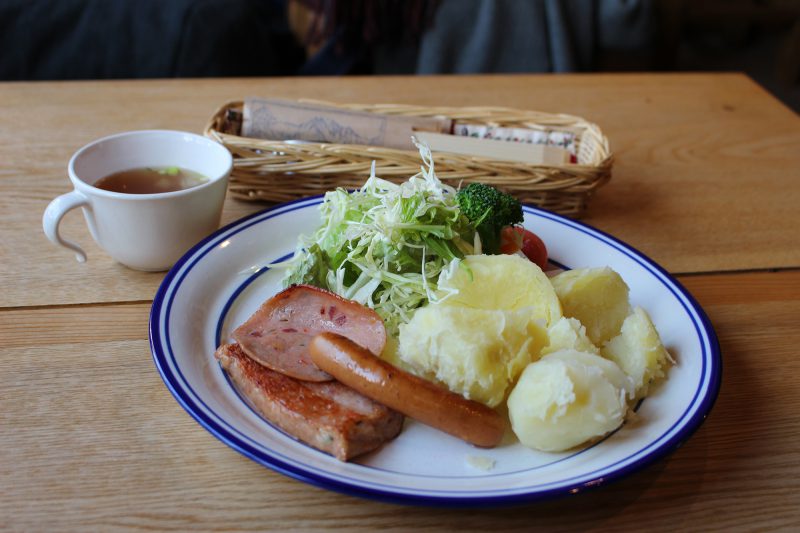 You can enjoy a hearty and delicious lunch made with local ingredients. Choose from Hatake-no-Lunch (sausages and potatoes) or Bokujo-no-Beef Rice (rice bowl with beef patty).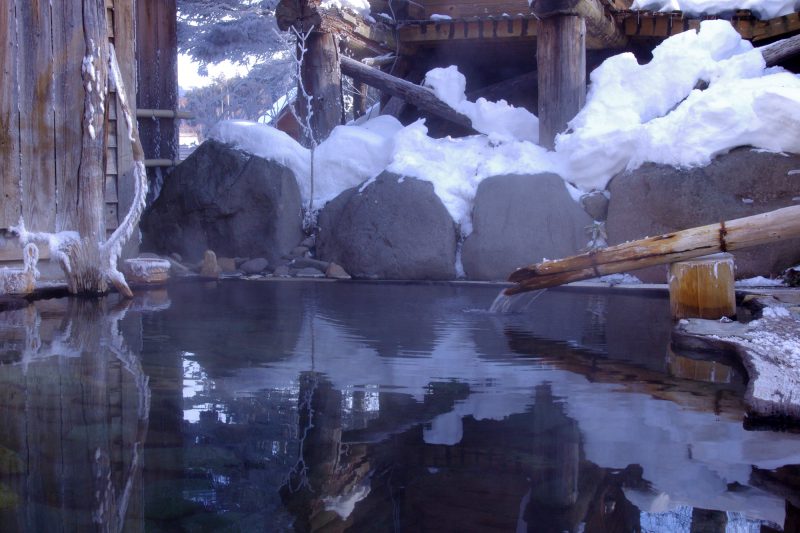 At Nukabira Onsen Nakamuraya, you can rejuvenate yourself with a warm bath in the hot springs.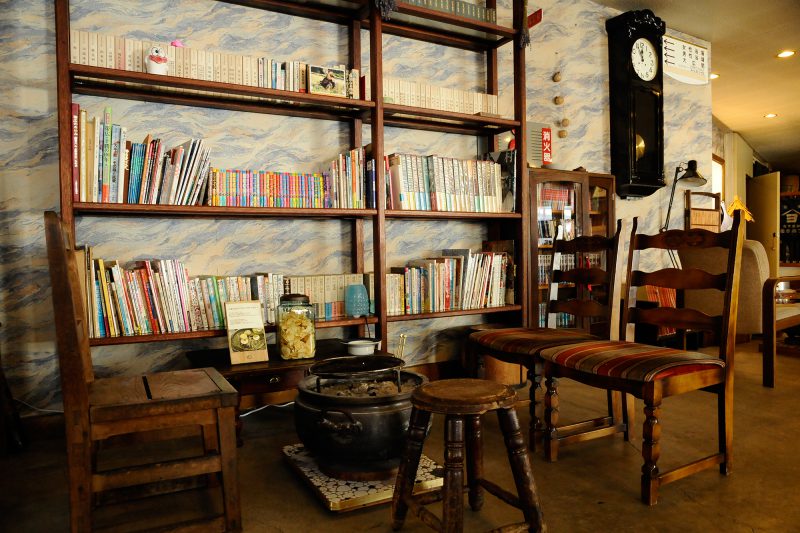 You can also relax in the lobby while roasting potato chips on a "hibachi" fire bowl, or try your hand at making various handicrafts.
Note: All images are for illustration purposes only. Your actual experience may vary.
Schedule
| | |
| --- | --- |
| 7:30 | Meetup at Sogo Printing office |
| 8:50-11:30 | Taushubetsu River Bridge and concrete arch bridge tour |
| 12:10-12:30 | Sightseeing at Mikuni Pass  |
| 12:45-13:10 | Walk around Mitsumata Sanso |
| 13:10-14:10 | Lunch at Mitsumata Sanso |
| 14:40-16:00 | Nakamuraya (onsen bath, handicrafts experience, snack time) |
| 16:40-16:55 | Shopping and free time at Pia 21 Shihoro Roadside Station  |
| 17:30 | Finish at Sogo Printing office |
Information on the Domin-wari subsidy:
This tour is subject to the Domin-wari subsidy exclusive for Hokkaido residents. The tour fee has been discounted by ¥5,000 with support from the Hokkaido government.
・The subsidy provision will end as soon as the allocated budget has been reached.
・You must be a resident of Hokkaido to avail of the subsidized fee. Please show an ID showing your current address.
・The tour may be cancelled depending on the situation with the coronavirus (COVID-19).
As a measure to prevent the spread of COVID-19, our staff will implement the following practices during the tour:
・Wear masks and wash our hands frequently
・Sanitize any equipment or facilities used
・Practice social distancing
・Ensure proper ventilation
・Ask all tour participants to wear masks and monitor their health status