Nissho Peninsula Dog-Friendly Journey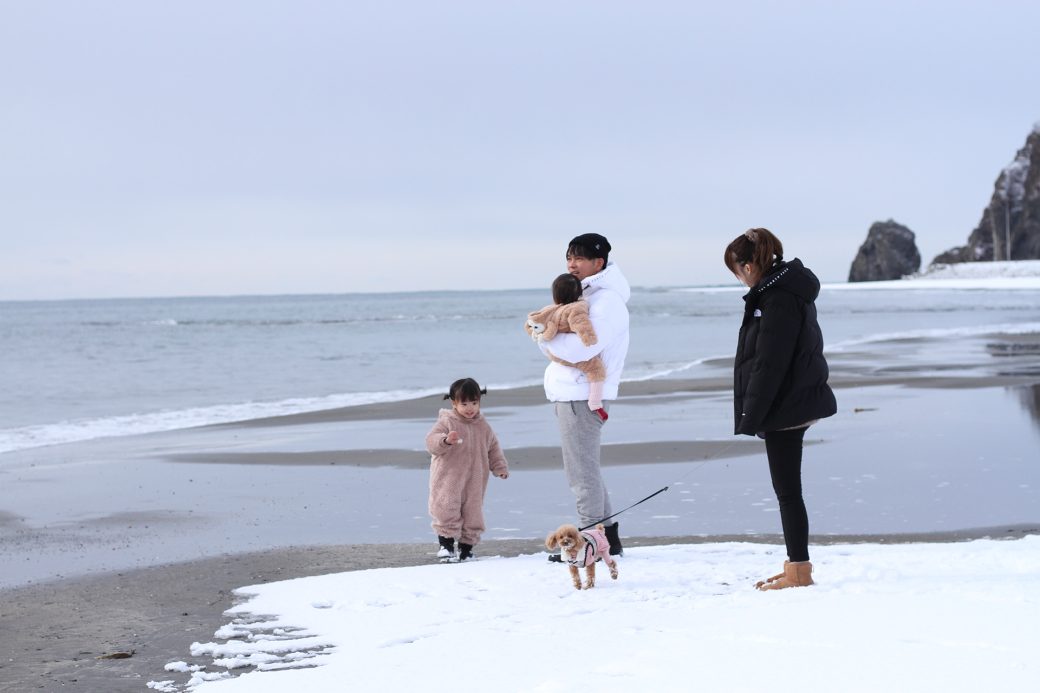 Traveling with your dog can be stressful and challenging. But the Nissho Peninsula is home to many dog-friendly destinations, including pet-friendly lodging and shops with special services for pet owners. This all-inclusive guided package tour takes you to beautiful spots with fun activities for both you and your pooch. It also comes with a photo album to memorialize your Nissho Peninsula journey. You can also choose the services you want to include to create a customized plan.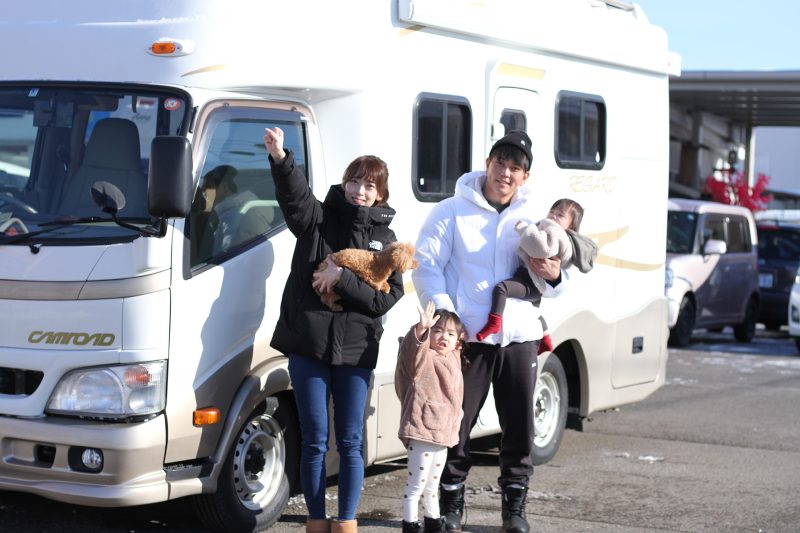 With a pet-friendly camping car (RV), your trip with your dog will be stress-free. You can enjoy takeout meals together or even sleep inside the RV together. (Plan can also be changed to transporation using your own private car.)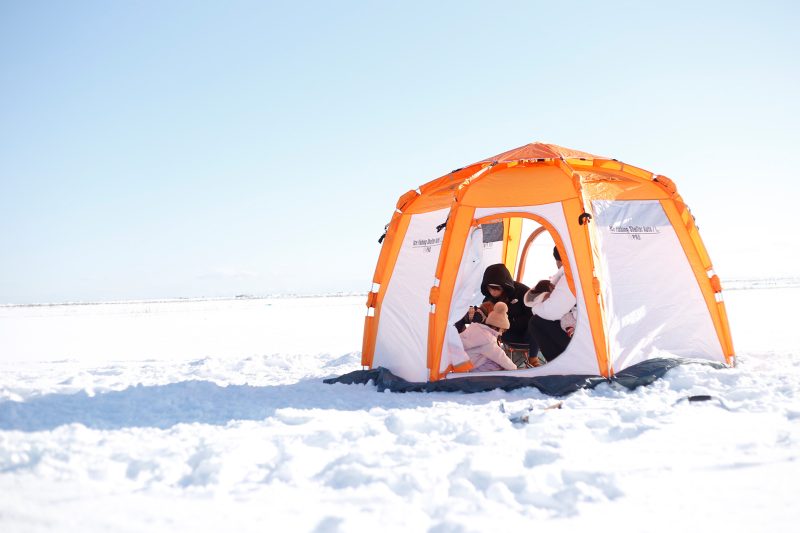 One of the activities you can enjoy is wakasagi ice fishing, a popular winter pastime in Hokkaido. The activity comes with a tent, fishing equipment, and a guide, so even beginners can easily enjoy fishing. You can enjoy the fish you catch as a crunchy tempura.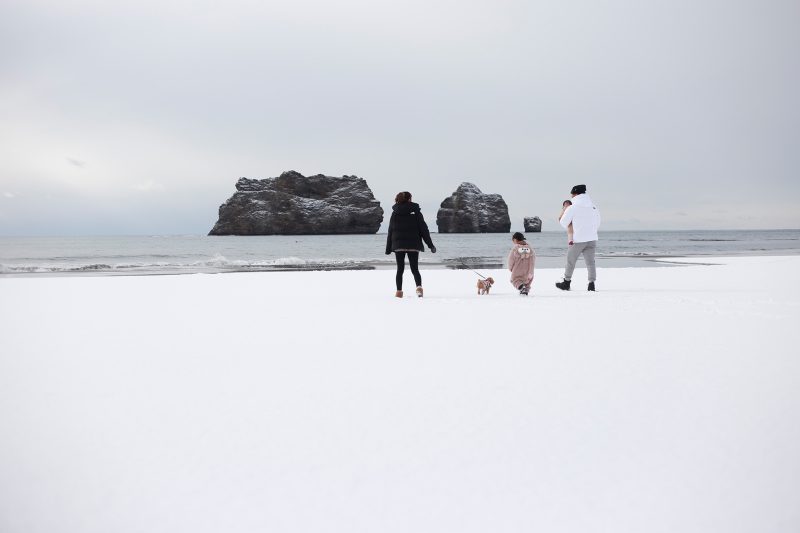 You can also take a walk with your dog on a scenic beach covered with snow. Let your pooch run free in the picturesque scene of the Oyako-iwa rocks floating in the Pacific Ocean.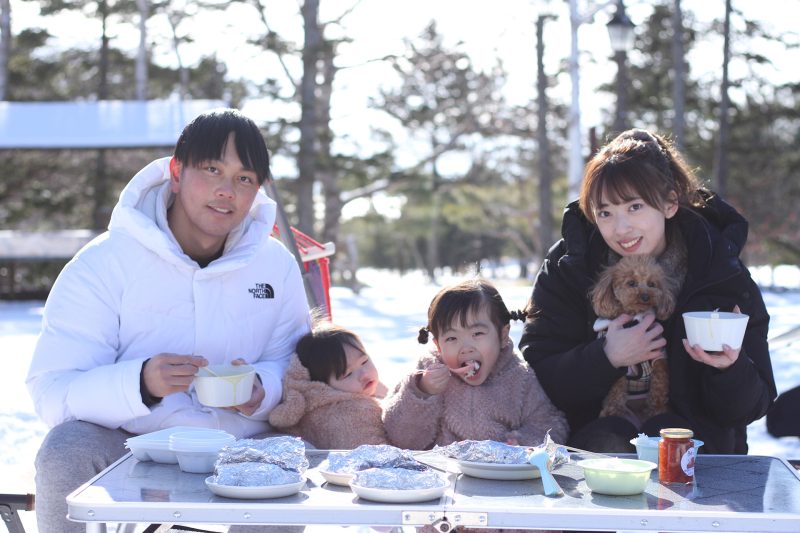 Another must-try winter activity is an outdoor winter barbecue. All the food and equipment will be provided, making it totally hassle-free. You can enjoy the delicious seafood of Samani Town. (This activity can also be changed to a guided winter trekking tour with lunch at a local restaurant.)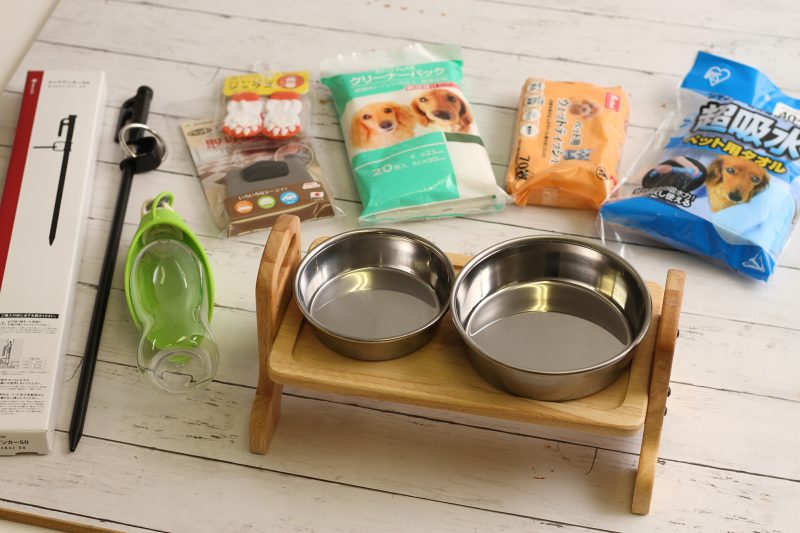 For this plan, you can choose to include a convenient amenity set for your dog. The set includes dog treats, dog bowls, a dog water bottle, a dog cot, a dog tie-out stake, dog socks, and towels.
Note: All images are for illustration purposes only. Your actual experience may vary.
Schedule
※For Full Package Plan (3D2N with RV rental)
Day 1
8:45

Meetup at northern style studio SLOW living

9:00

Camping car (RV) rental

10:30

Roadside Station Sarabetsu shopping for food

11:30

Horokayanto Marsh (Taiki) wakasagi ice fishing 

15:00
Bansei Onsen (Taiki) onsen bath
16:40
Inkarushipe Shirakaba (Taiki) check-in
18:00
Daidai or Yakiniku Daijuen (Taiki) dinner
 
Inkarushipe Shirakaba (Taiki) overnight stay
Day 2
9:30

Depart from Inkarushipe Shirakaba

11:00

Oyako-iwa Fureai Beach (Samani) walk

11:35

Samani Tourist Information Center (Samani) shopping

12:30

Outdoor barbecue lunch or Samani Town trekking tour

14:00

Hotel Apoi Sanso (Samani) onsen bath

15:40
Samani Town and Erimo Town coastline spots tour
17:00
Cliff House Yanagida Ryokan (Erimo) check-in, dinner
 
Cliff House Yanagida Ryokan (Erimo) overnight stay
Day 3
9:30

Depart from Cliff House Yanagida Ryokan

10:40

Hiroo Santaland (Hiroo) shopping/photo shoot

12:10

Kikuchi Farm Cafe (Hiroo) lunch

or Kakko Ryoriten (Sarabetsu) lunch box takeout

or Pansha (Sarabetsu) bread takeout

12:40

Roadside Station Nakasatsunai shopping/rest

14:00

Kofuku Station (Obihiro) photo shoot

15:30
Return camping car (RV)
16:00
Drop-off at northern style studio SLOW living