【Domin-wari】Northern Tokachi Nature and Country Life Tour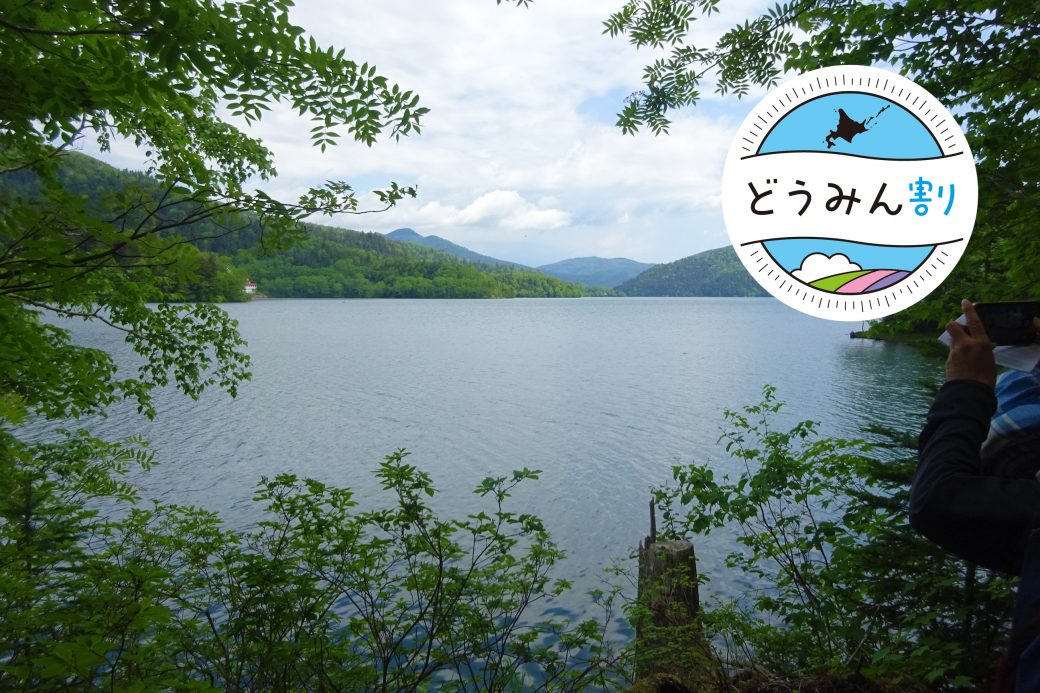 This one-day tour with private transfer lets you experience the nature and rural life of the northern Tokachi region of Hokkaido. First, you'll take a guided hike through a virgin forest on the shore of Lake Shikaribetsu. You'll then re-energize with a lunch buffet of healthy homemade dishes. Afterwards, you'll visit the Arigatou Farm, where you can experience daily life in a dairy farm. You can take a walk with the cows on the vast meadows, and experience making your own mozzarella cheese. Before the end of the tour, you can stop by the Pia 21 Shihoro Roadside Station to buy snacks or souvenirs.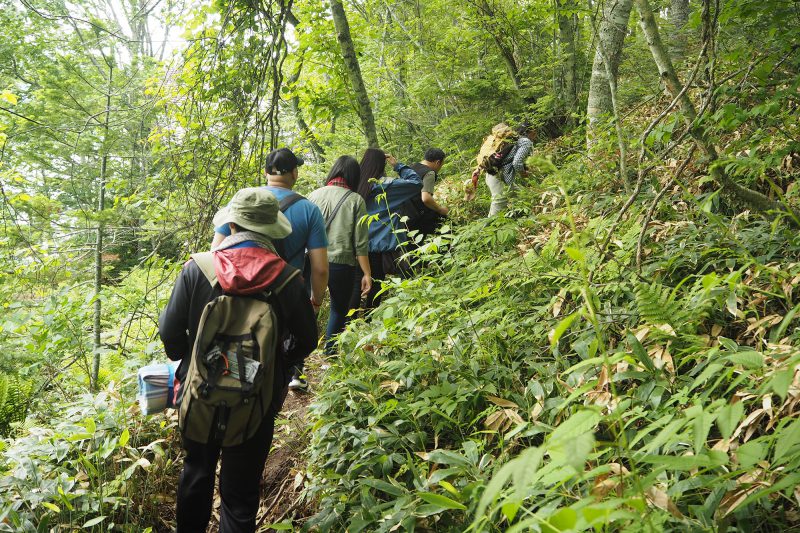 Lake Shikaribetsu in Shikaoi Town is the highest lake in Hokkaido. Beside the lake is a virgin forest that teems with various flora and fauna. You will take a 1-hour hike with a nature guide through the forest, stopping to admire the view of the lake from the shore. After the hike, you can relax your legs in a foot bath on the lakeside.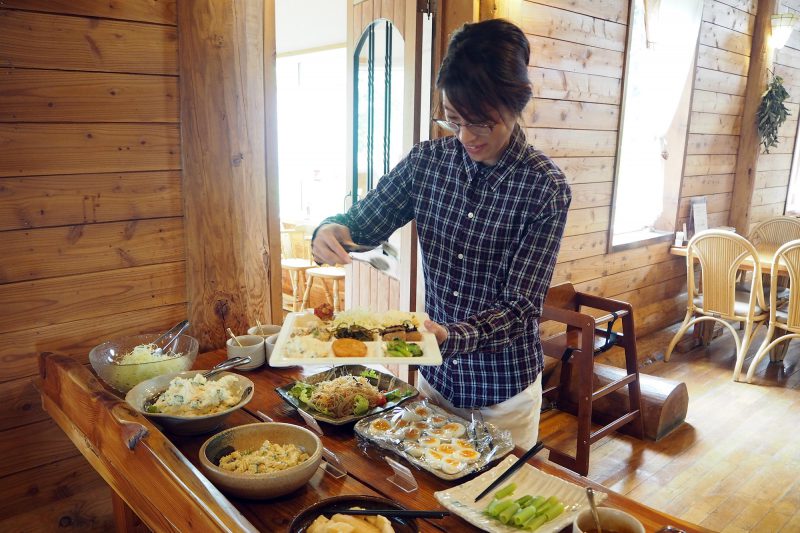 For lunch, you will visit Daisougen no Chiisana Ie in Shikaoi Town, where you can enjoy a buffet of over 30 different seasonal dishes made with using local vegetables and ingredients. You can also choose from their selection of delicious desserts.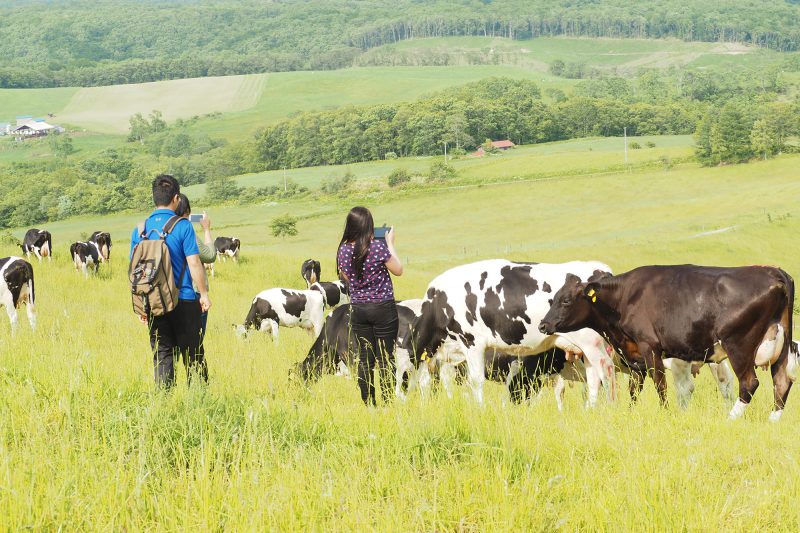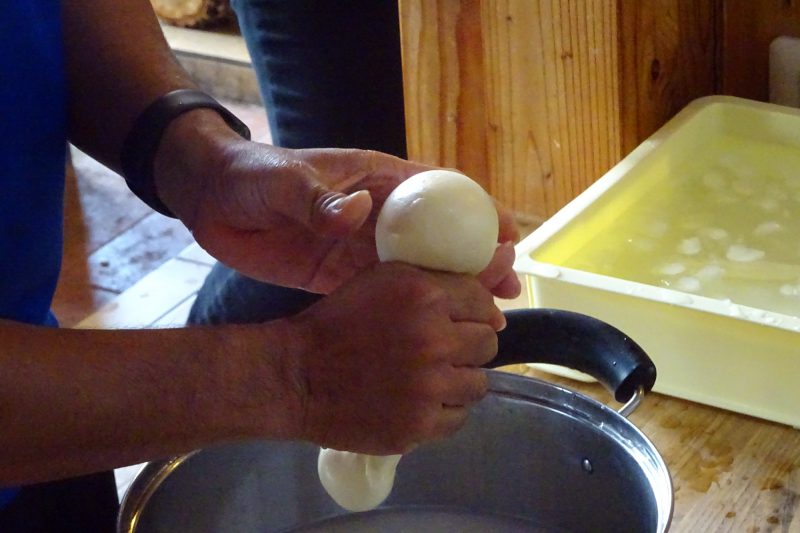 At Arigatou Farm in Ashoro Town, you will meet the owner Yuji Yoshikawa, who will guide you around the free-range dairy farm. You can take a walk across the vast pastures where the cows graze freely. Back at the farm house, you can try your hand at making mozzarella cheese. Of course, you can eat it too!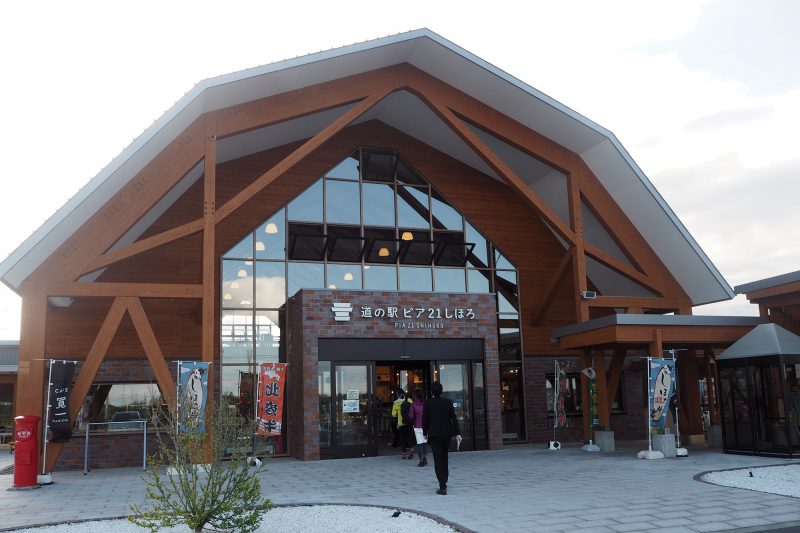 At the end of the tour, you will stop by Pia 21 Shihoro, a roadside station in Shihoro Town. Here you can buy snacks, coffee, and various local souvenirs.
Note: All images are for illustration purposes only. Your actual experience may vary.
Schedule
| | |
| --- | --- |
| 8:00 | Meetup at Sogo Printing office |
| 9:00 | Lake Shikaribetsu forest walk and foot bath |
| 11:00 | Daisougen no Chiisana Ie lunch buffet |
| 13:30 | Arigatou Farm tour and cheesemaking experience |
| 16:30 | Shopping at Pia 21 Shihoro Roadside Station |
| 17:30 | Finish at Sogo Printing office |
Information on the Domin-wari subsidy:
This tour is subject to the Domin-wari subsidy exclusive for Hokkaido residents. The tour fee has been discounted by ¥5,000 with support from the Hokkaido government.
・The subsidy provision will end as soon as the allocated budget has been reached.
・You must be a resident of Hokkaido to avail of the subsidized fee. Please show an ID showing your current address.
・The tour may be cancelled depending on the situation with the coronavirus (COVID-19).
As a measure to prevent the spread of COVID-19, our staff will implement the following practices during the tour:
・Wear masks and wash our hands frequently
・Sanitize any equipment or facilities used
・Practice social distancing
・Ensure proper ventilation
・Ask all tour participants to wear masks and monitor their health status