[FINISHED] One-Day Bus Tour: Cattle Herding under the Autumn Sky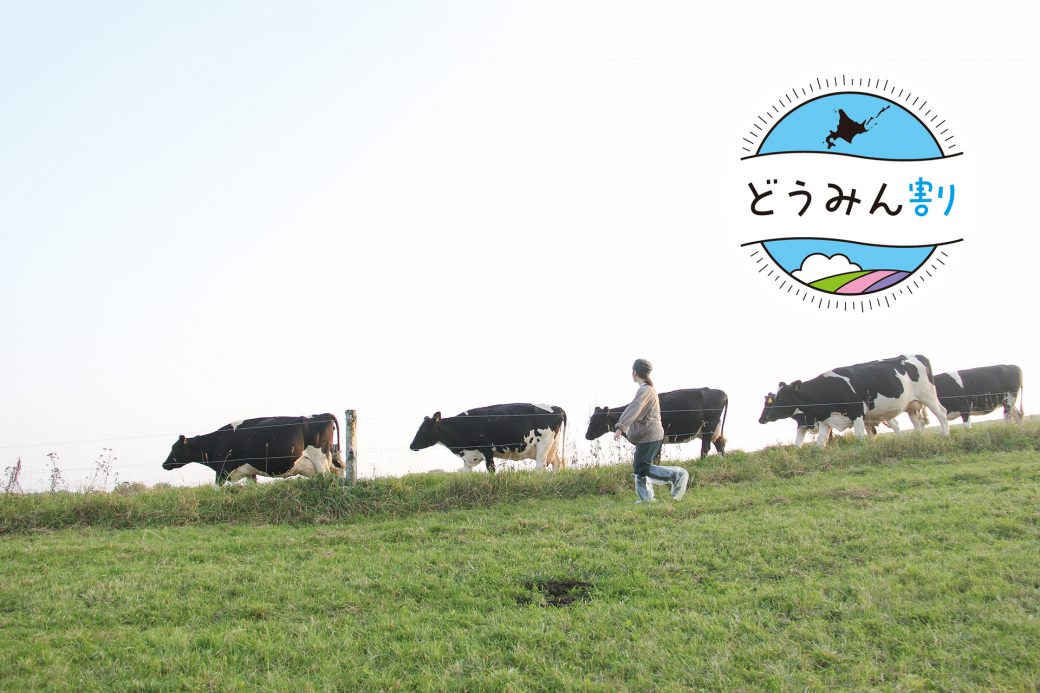 This autumn bus tour that departs from Obihiro takes you to Arigatou Farm, a free-range dairy farm situated on the rolling hills of Ashoro Town. Together with the farm owner Yuji Yoshikawa, you can take a walk around the farm's vast pastures and see the cows grazing freely. On clear days, you can even see the twin peaks of Mt. Akanfuji and Mt. Meakan-dake in the distance.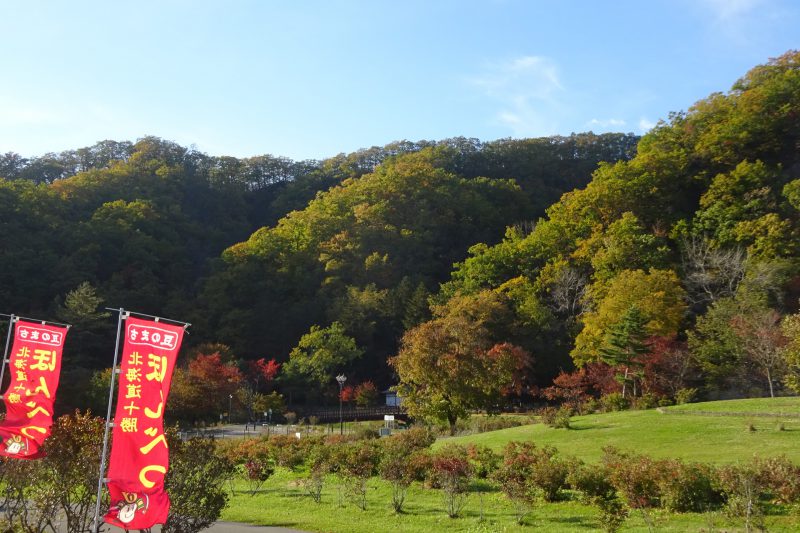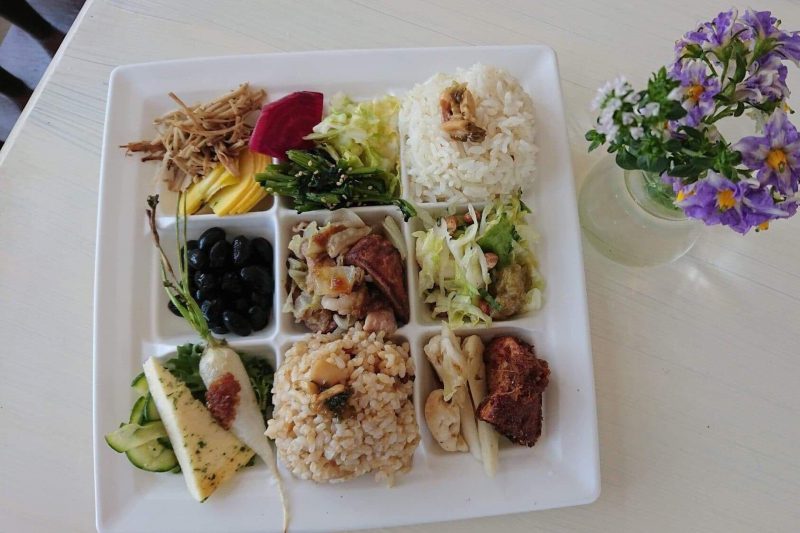 Before visiting Arigatou Farm, we will visit Honbetsu Park in Honbetsu Town to enjoy lunch while admiring the colorful autumn foliage. The lunch will be a healthy, vegetable-rich bento prepared by Saibiyori, the cafe of Ogasawara Farm in Makubetsu Town.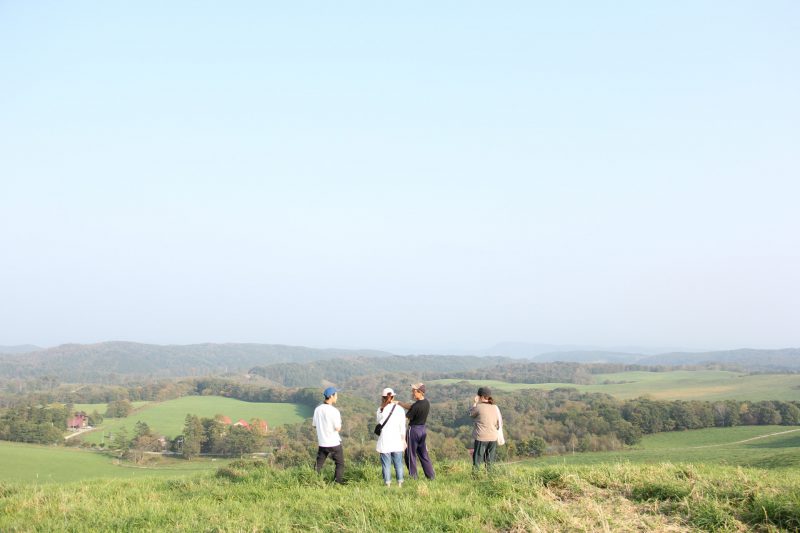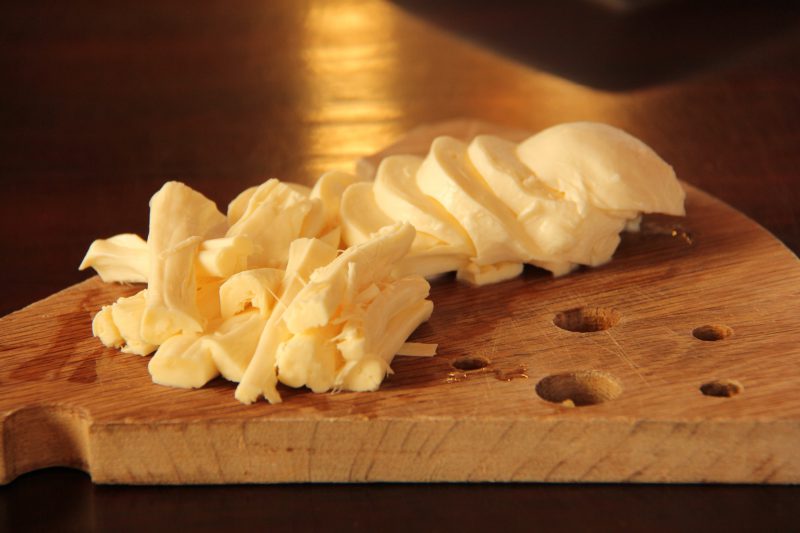 After the outdoor lunch, we will proceed to Arigatou Farm, where you will take a walk and enjoy the autumn scenery in the vast, hilly pastures. You can also get a taste of the cheese of Shiawase Cheese Factory, made from the milk produced by Arigatou Farm.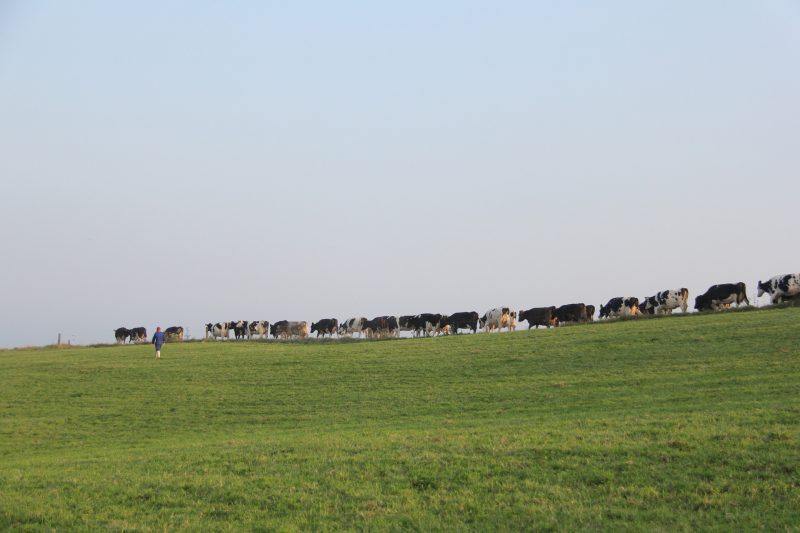 The tour's highlight is without doubt the cattle herding experience. In the afternoon, the grazing cows will be led into the milking parlor, and you can join the farm staff in herding them. You can also see the milking process, and listen to Yoshikawa-san as he explains his concept and vision for his dairy farm. It's a fun and educational experience for all ages!
Note: All images are for illustration purposes only. Your actual experience may vary.
Schedule
| | |
| --- | --- |
| 11:00 | Meetup at Obihiro (Sogo Printing parking lot), depart by bus |
| 12:00 | Bento lunch at Honbetsu Park |
| 13:00 | Depart from Honbetsu Park |
| 13:40 | Arigatou Farm tour, cattle herding, milking parlor observation, cheese tasting |
| 16:00 | Depart from Arigatou Farm |
| 17:00 | Finish at Obihiro (Sogo Printing parking lot) |
Note: Schedule and itinerary may change without prior notice due to weather and other circumstances.
Information on the Domin-wari subsidy:
This tour is subject to the Domin-wari subsidy exclusive for Hokkaido residents. The tour fee has been discounted by ¥5,000 (from ¥10,000 to ¥5,000 per person) with support from the Hokkaido government.
・The subsidy provision will end as soon as the allocated budget has been reached.
・You must be a resident of Hokkaido to avail of the subsidized fee. Please show an ID showing your current address.
・The tour may be cancelled depending on the situation with the coronavirus (COVID-19).
As a measure to prevent the spread of COVID-19, our staff will implement the following practices during the tour:
・Wear masks and wash our hands frequently
・Sanitize any equipment or facilities used
・Practice social distancing
・Ensure proper ventilation
・Ask all tour participants to wear masks and monitor their health status