[FINISHED] Yoshida Leather Works Keycase-Making Online Workshop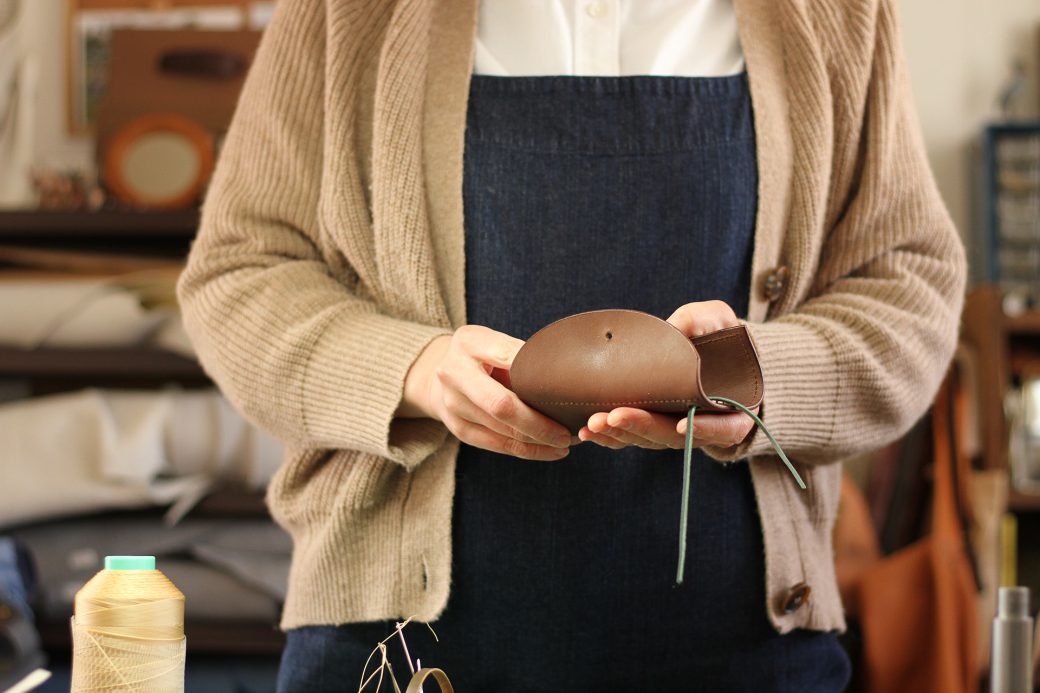 In this online workshop, you can try making your very own leather keycase under the instruction of leatherworker Ami Yoshida, owner of Yoshida Leather Works in Makubetsu Town. The workshop includes a keycase-making kit that will be delivered to your home in advance.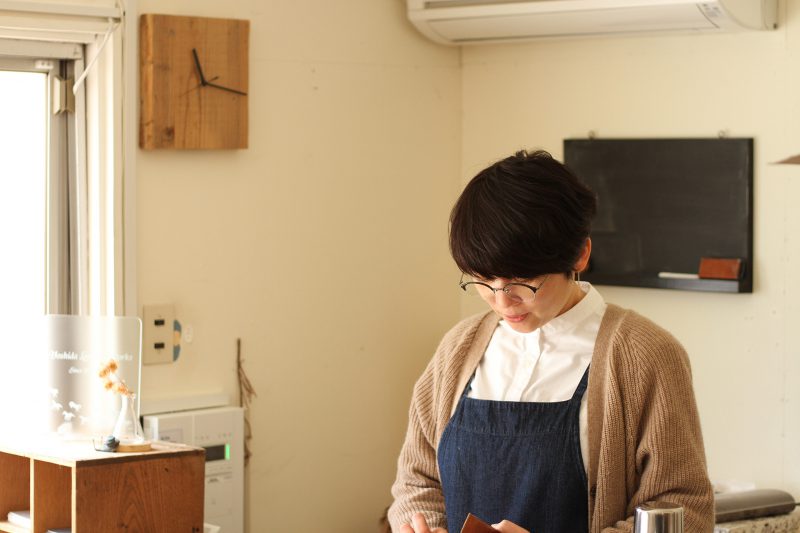 Yoshida Leather Works is a small leather craft studio located in front of JR Satsunai Station in Makubetsu Town. The studio is owned and operated single-handedly by Ami Yoshida. She learned about leather crafting in Nagano Prefecture before returning to Hokkaido. She often uses an antique, custom-made sewing machine to work on her leather crafts.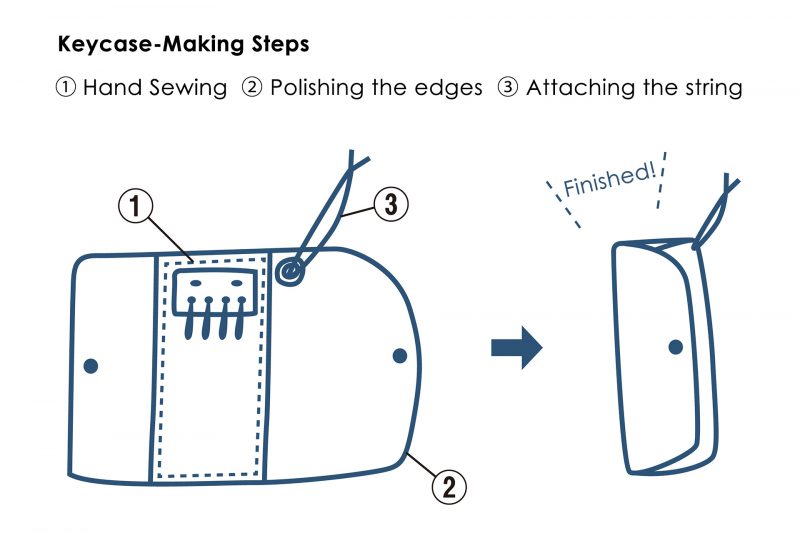 You do not need to prepare any special materials or tools as they are all included in the kit. The parts for the keycase are already prepared, so all you need to do is sew on the leather pad, polish the edges, and attach a leather string. But this process is more challenging than it seems, offering you a unique and worthwhile experience working with leather.
※The size of the keycase is 7×13 cm (21×13 cm when open).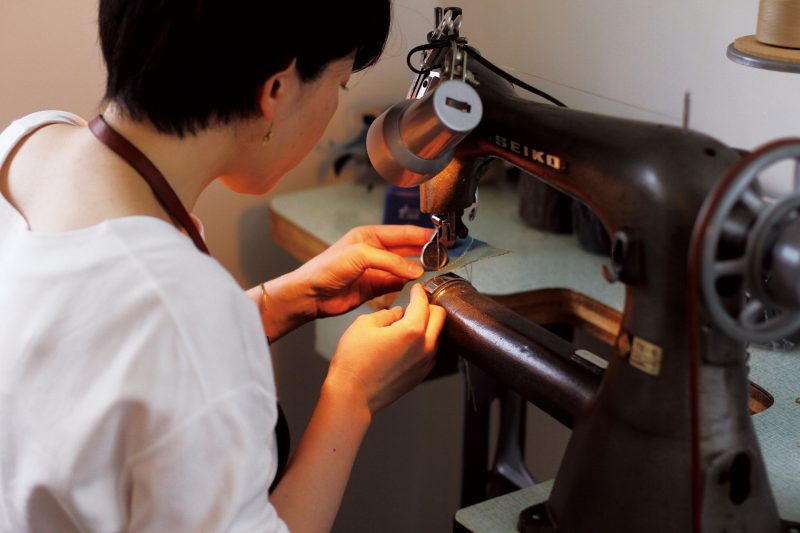 The leather you will use was especially procured for this workshop. It has been prepared with special tanning techniques from expert tanners in Italy and Hyogo Prefecture. It was generously treated with plant tannins that give it durability and flexibility, and finished with oil and wax that give it the feel of vintage leather.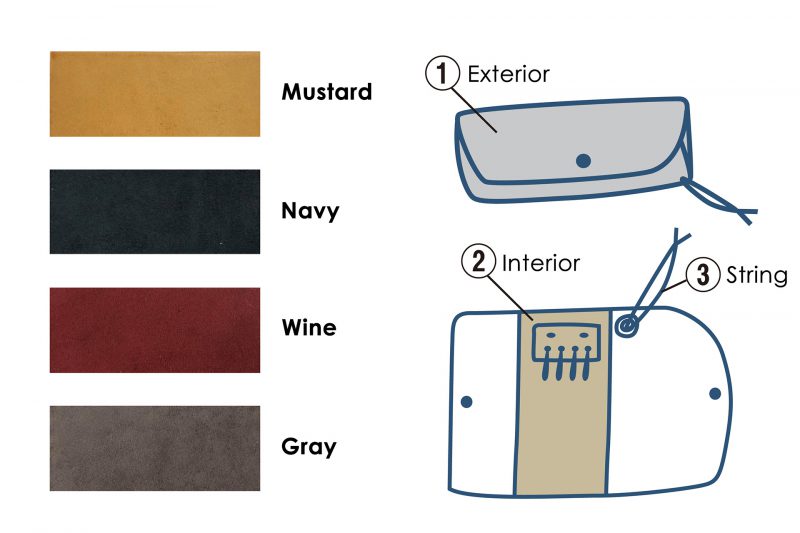 You can choose the color of leather you want for the exterior, interior, and string of the keycase. Choose from four colors of mustard, navy, wine, and gray.
※Please indicate in the reservation form your preferred color for the ① exterior, ② interior, and ③ string, e.g.:
①Exterior: mustard
②Interior: wine
③String: gray
Note: All images are for illustration purposes only. Your actual experience may vary.
Schedule
| | |
| --- | --- |
| 13:00 | Opening, interview with Ami Yoshida |
| 13:15 | Yoshida Leather Works virtual tour |
| 13:20 | Keycase-making workshop |
| 14:20 | Q&A  |
| 14:10 | Finish |