Slow Travel HOKKAIDO is a multimedia travel platform that offers a deeper, different kind of Hokkaido experience. It is operated by Kunaw Magazine, the publisher of "northern style SLOW", a Japanese-language lifestyle magazine that features the hidden charm of Hokkaido. Since its publication in 2004, we have wandered all over the island, discovering and covering sights of serene beauty, fresh flavors of the earth and sea, seasonal sounds and fragrances, and the heartfelt hospitality of the people who call this land their home. It is a land veiled in the white of winter for most of the year, yet one with a rich, living culture and a unique atmosphere.
With this wealth of content in hand about Japan's northernmost island, we have decided to take it to the next level through Slow Travel HOKKAIDO. Slow Life HOKKAIDO offers a variety of tour programs that take you into and beyond the stories featured in our books and magazines. Through our tours, you can see and feel the untouched nature, meet Hokkaidoites from all walks of life, and experience first-hand the diverse lifestyles of this huge island. But we are not just any tour operator or travel agency. We are, first and foremost, content creators. So let us take you on an adventure of delight and enlightenment, a journey into the "northern style SLOW" life of Hokkaido.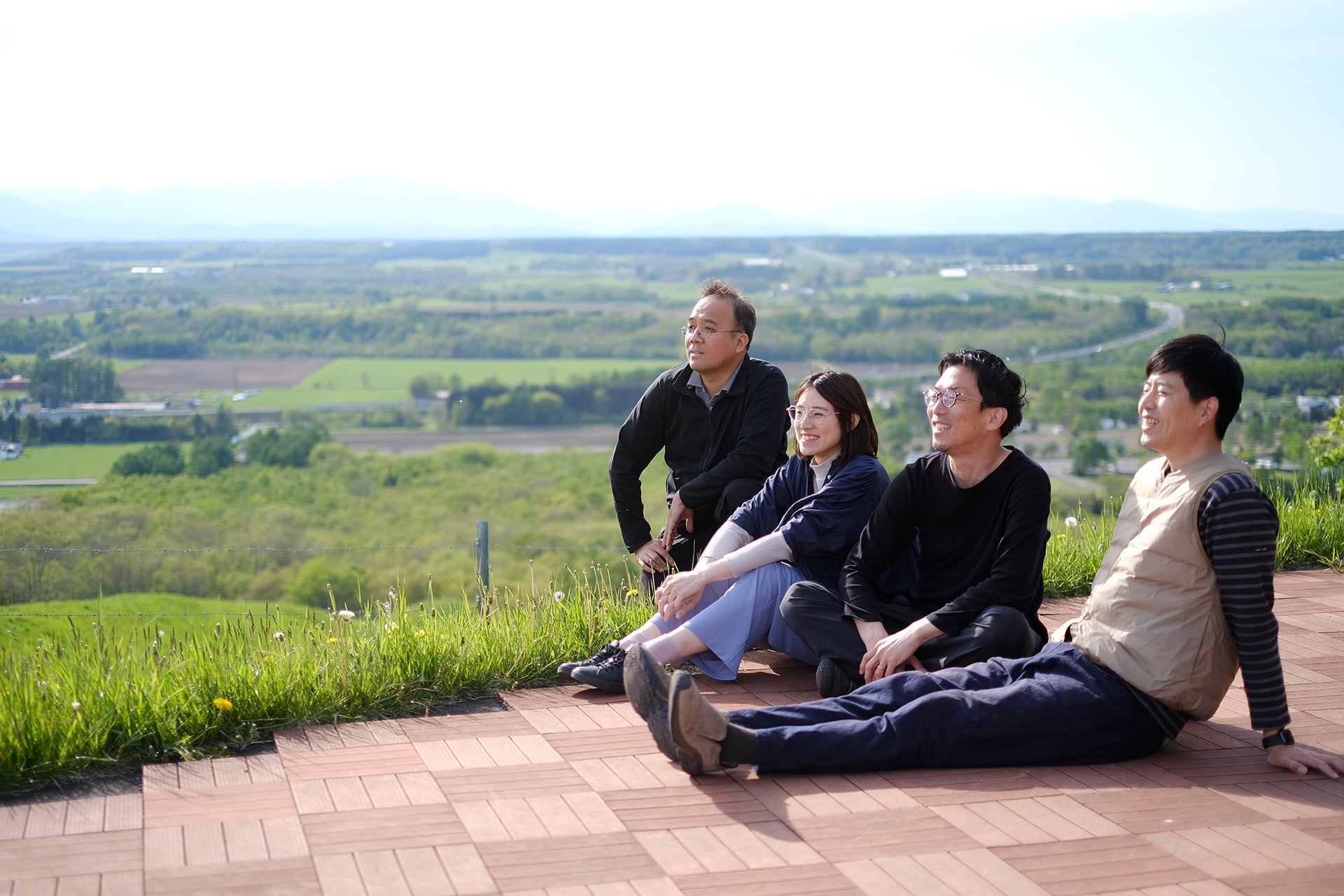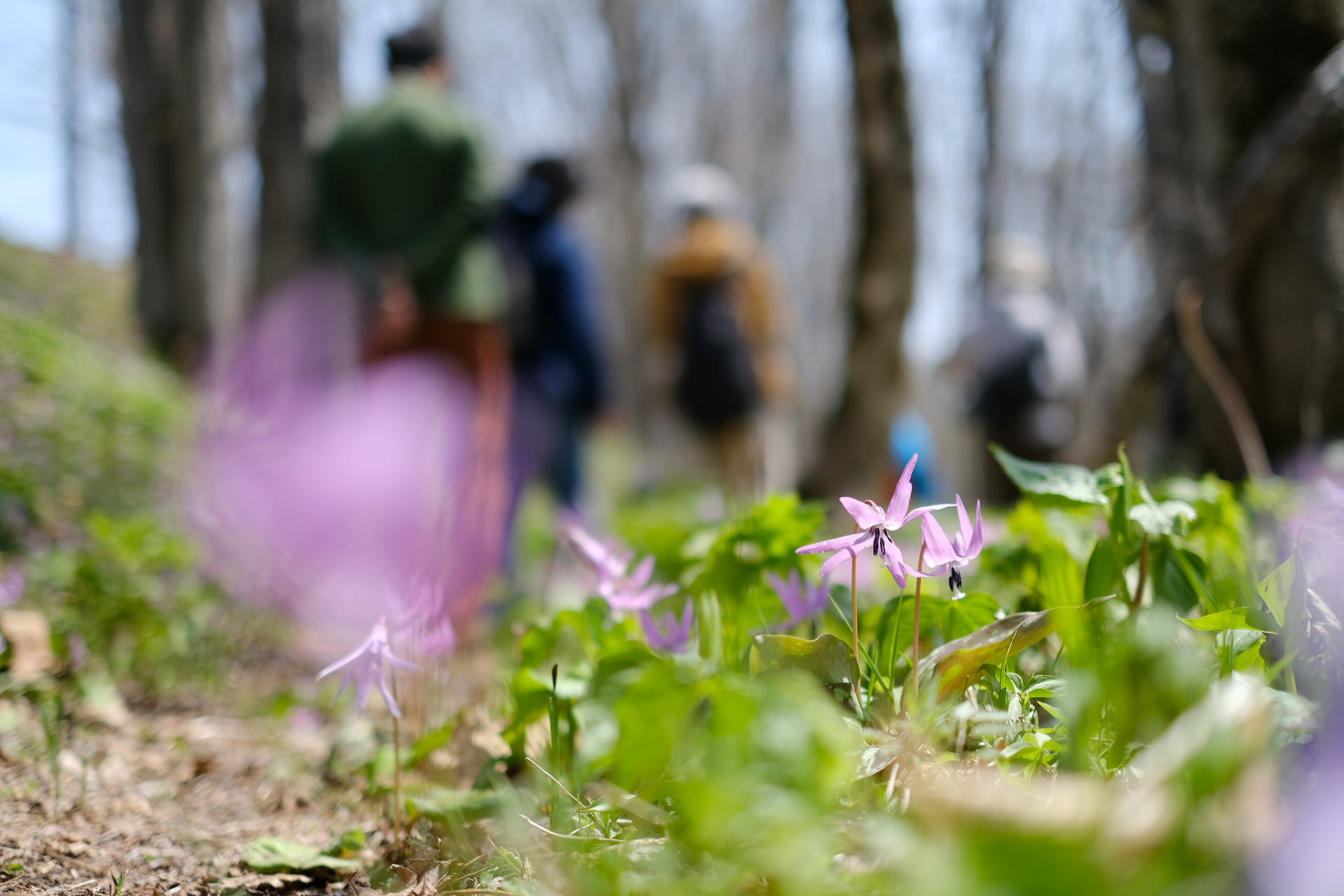 Tomomi Ozaki

Tomomi is a country girl born in Sarabetsu, a small village of around 3,000 people. As a child, she liked to play around fields and mountains, collecting insects and fallen tree nuts. Nowadays, her profession as a tour coordinator and magazine editor takes her all over Hokkaido and even overseas. Her favorite foods include mochi and udon. She likes to sleep a lot, and she's not fond of crowds or cold weather.

Hector Atom Posadas

Born in the Philippines, he spent many years living abroad before eventually coming to reside in Hokkaido. He currently works as a translator, advisor, and guide for the Slow Travel HOKKAIDO team, and is a certified Master of Hokkaido Tourism. His hobbies include going on road trips around Hokkaido and playing tenipon, a local sport. One of his travel goals is to visit all of the 47 prefectures of Japan.

Kanna Tatsuta

Kanna was born in Higashikagura, a small town located beside the city of Asahikawa. She loves the outdoors, and spends most of her off days relaxing in nature. Specifically, she likes mountain hiking, going on picnics, and making bonfires. She also likes going to outdoor music events around Hokkaido. One of her dreams is to walk around Rebun Island in the summer to see its famous alpine flowers.

Daisuke Yukawa

Originally from Osaka, Daisuke decided to move to Hokkaido after falling in love with the place. He has worked as an editor and sales manager, but is now focusing on developing tour programs for Slow Life HOKKAIDO. Whether it's for work or pleasure, he likes to drive around Hokkaido to see its beautiful sceneries. He also likes to eat and sleep, which he believes are important parts of any trip.

Gaku Kunishima

Gaku was born in Niigata City. Being a chocolate lover, he worked for a chocolate manufacturer for 6 years. He decided to move to the Tokachi region of Hokkaido in pursuit of its famous clear blue skies. Some of his favorite things include freshly harvested corn in summer and golden larch trees in autumn. On occasion, he also likes to treat himself to morning hot spring baths and sea urchin rice bowls.
| | |
| --- | --- |
| Company Name | Kunaw Publishing Inc. |
| Address | Nishi 16 Kita 1-25, Obihiro-shi, Hokkaido 080-0046, Japan |
| President | Atsushi Takahara |
| License No. | Hokkaido 2-757 |
| Affiliation | All Nippon Travel Agents Association (ANTA) |
| E-mail | Please use our contact form |
| Office Hours | Mon-Fri 8:30〜17:30 (JST) |
| Closed | Saturday, Sunday, Japan public holidays |