Horse-Drawn Farm Cart Ride in Tokachi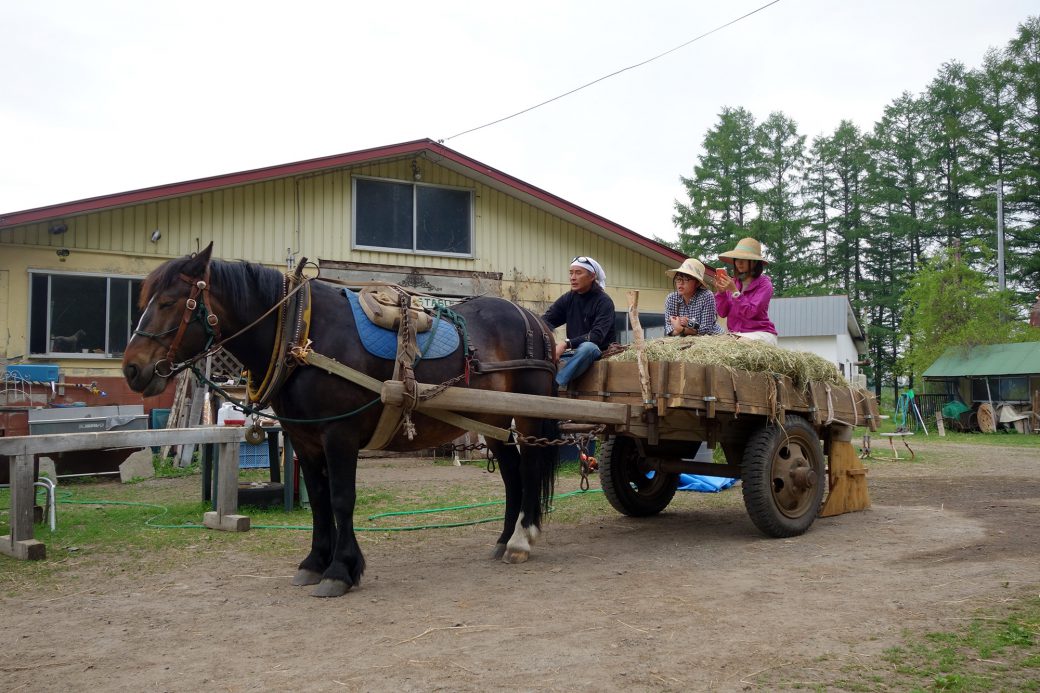 Take a relaxing ride on a wooden farm cart pulled by a draft horse across the pastoral scenery of Tokachi. Horse-drawn carts were common modes of transportation during the pioneering days of Hokkaido. You can experience a part of history as well as the power of the large "bamba" horses while admiring the idyllic landscape of the Tokachi countryside.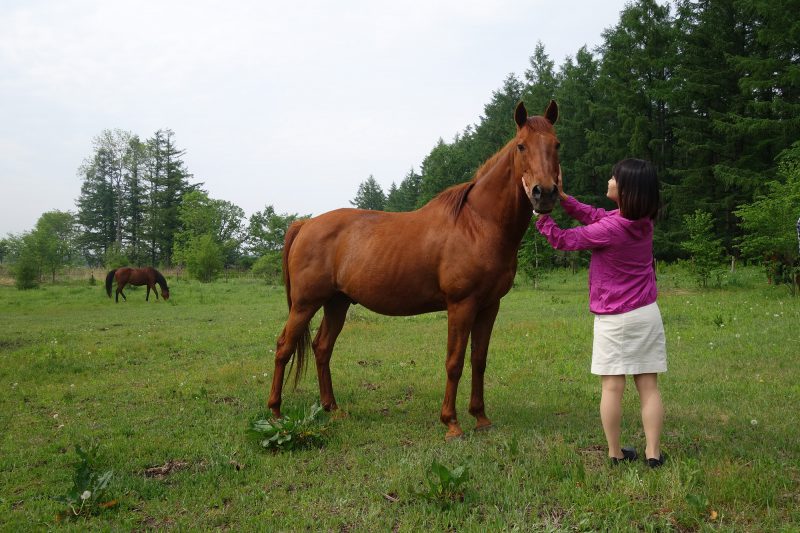 The horses are raised in North Pole Stable in the Churui district of Makubetsu Town. You can see the horses grazing freely in the pastures.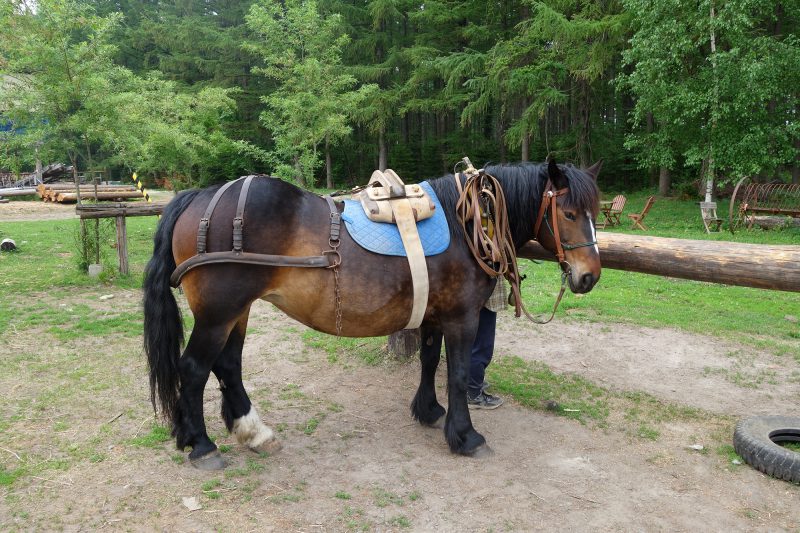 Meet Momo, the friendly mare who will pull the farm cart as you ride on it.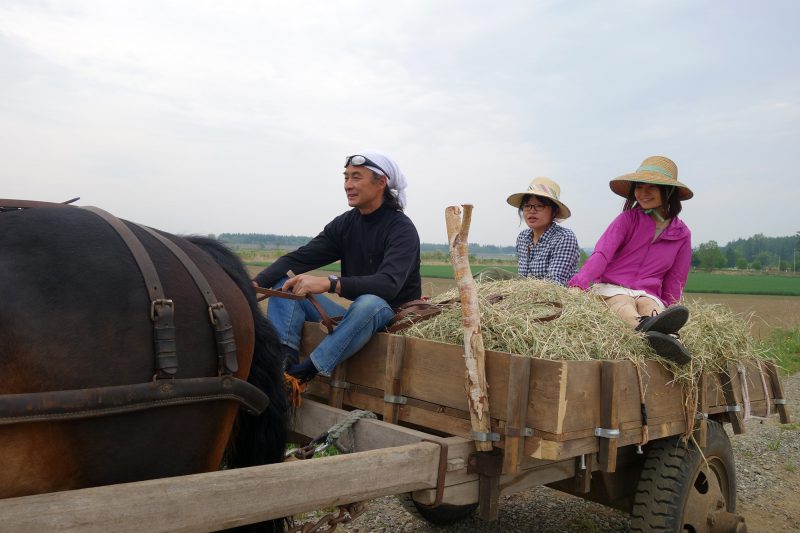 You will be guided by the owner of North Pole Stable, Tooru Hirukawa. Hirukawa-san is a farrier who also takes care of retired race horses.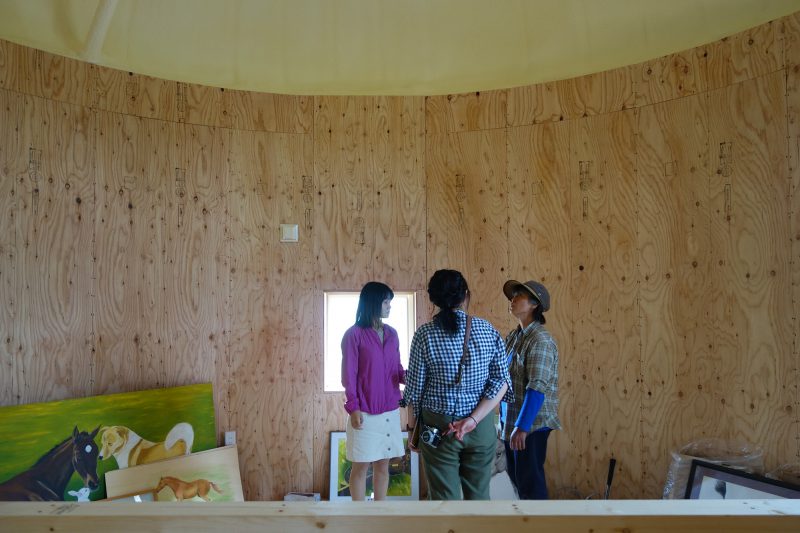 After the farm cart ride, you can visit the stable's farm silo that has been converted into an office. You can take a rest while admiring the paintings in the art gallery.
Note: All images are for illustration purposes only. Your actual experience may vary.
Schedule
| | |
| --- | --- |
| 14:00 | Meetup and tour of North Pole Stable |
| 14:15 | Horse-drawn farm cart ride |
| 14:45 | Silo art gallery viewing |
| 15:00 | Tour finish |