Lake Kanayama Lavender Garden and Cherry Picking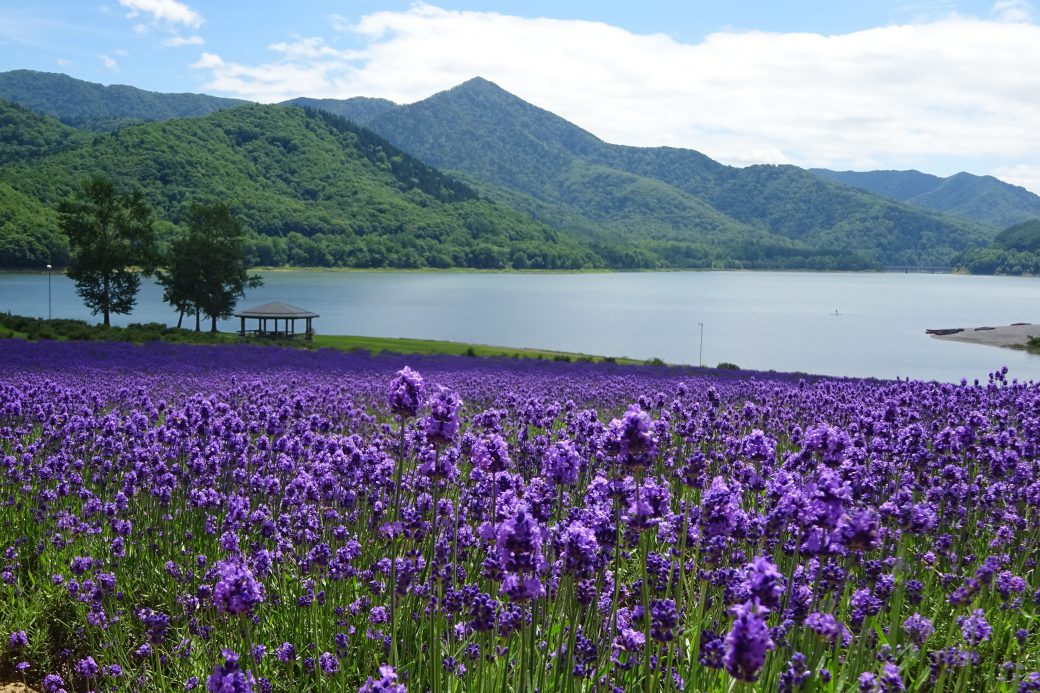 This fun day tour lets you experience the charms of Minamifurano Town in the summer. You will visit Lake Kanayama to enjoy a fragrant and photogenic lavender garden on the lakeside. You will then enjoy a gorgeous lunch in a log cabin hotel, then experience all-you-can-eat cherry picking in a fruit orchard. Before the end of the tour, you can stop by the Minamifurano Roadside Station to buy snacks or souvenirs.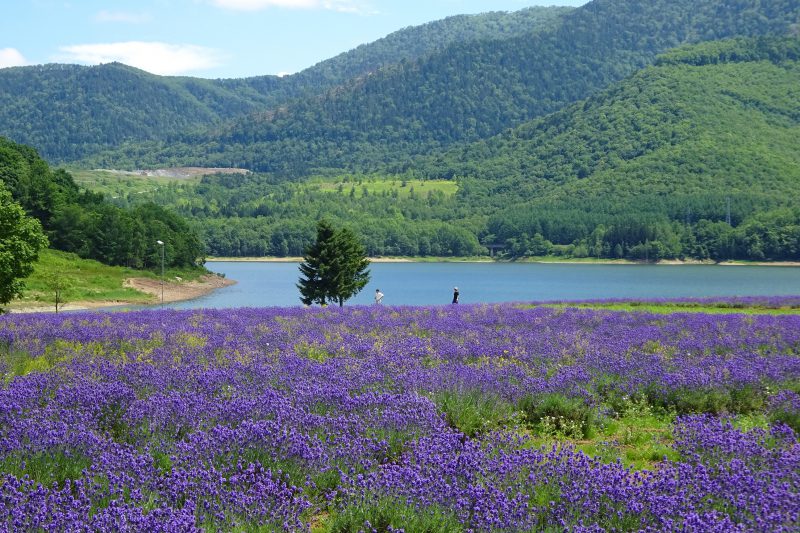 The Lake Kanayama Lavender Garden is a place to see rare lavender fields on a lakeside. The purple lavenders and the blue lake and green mountains create a spectacular contrast. It is also a relatively little-known lavender spot, so you can take your time taking photos and enjoying the scenery.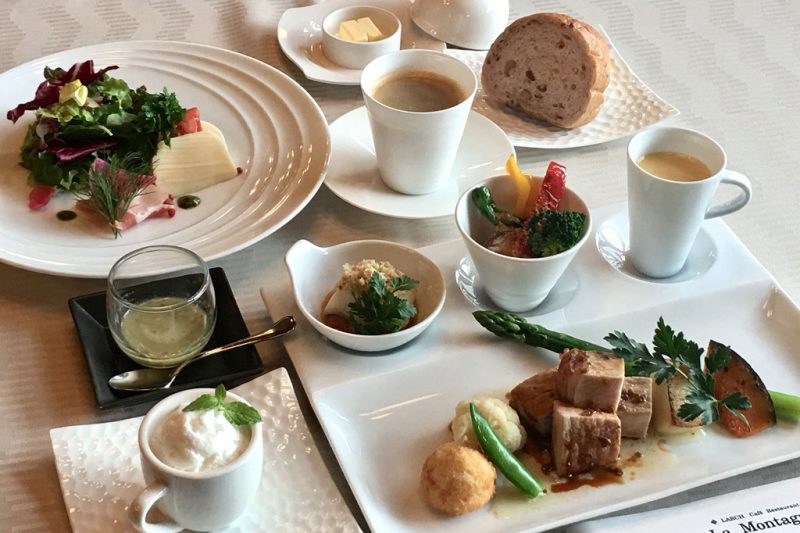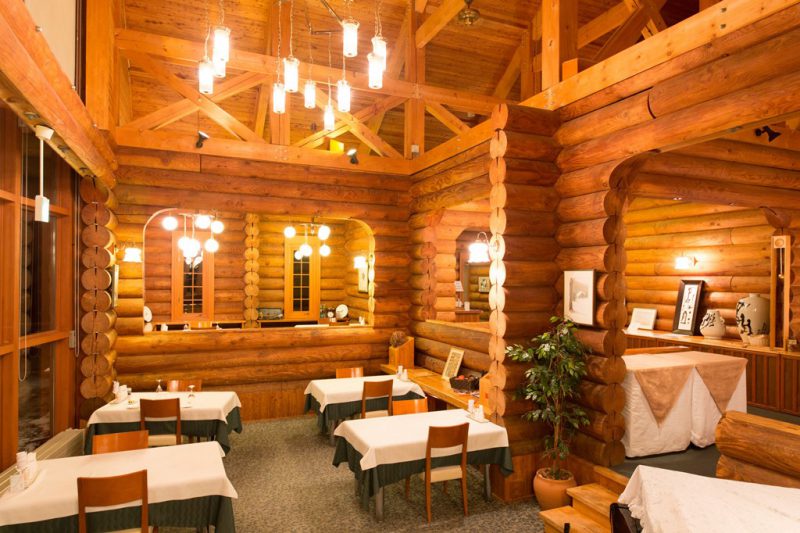 After enjoying the sight and fragrance of the lavender fields, you will enjoy a luxurious lunch in a restaurant located inside a log cabin hotel. This place is surrounded by rich nature and offers a calm, relaxing environment.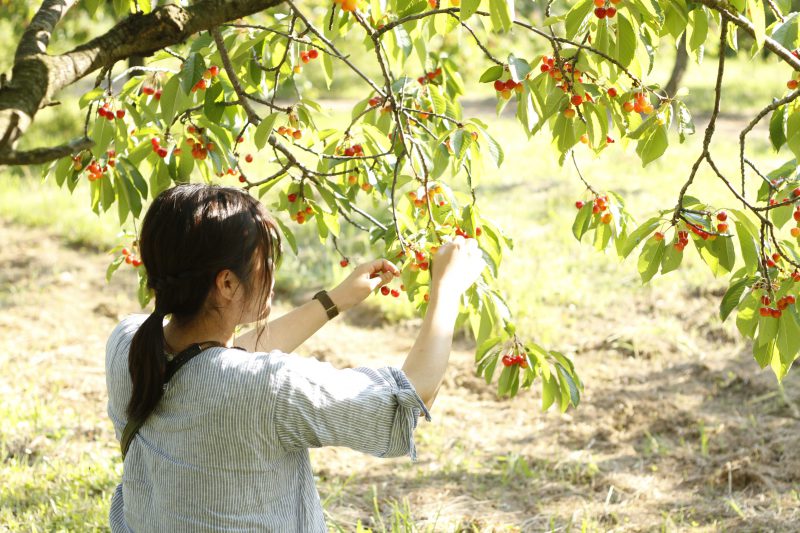 You will then visit a fruit orchard located on a hill overlooking Lake Kanayama. Here you can experience cherry picking and enjoy eating the juicy cherries as much as you want. Note: a separate fee is required to take home the cherries.
Note: All images are for illustration purposes only. Your actual experience may vary.
Schedule
For self-drive plan
| | |
| --- | --- |
| 9:45 | Meetup at Lake Kanayama Lavender Garden |
| 9:50 – 11:15 | Photo-taking in lavender fields |
| 11:30 – 12:40 | Lunch at a log cabin hotel restaurant |
| 13:00 – 14:00 | All-you-can-eat cherry picking |
| 14:00 | Tour finish |
For plan with private transportation
| | |
| --- | --- |
| 8:00 | Meetup at northern style studio SLOW living |
| 9:00 | Meetup at Hoshino Resorts Tomamu or JR Tomamu Station |
| 9:45 – 11:15 | Lake Kanayama Lavender Garden |
| 11:30 – 12:40 | Lunch at a log cabin hotel restaurant |
| 13:00 – 14:00 | All-you-can-eat cherry picking |
| 14:30 – 14:50 | Minamifurano Roadside Station shopping and free time |
| 15:30 | Drop-off at Hoshino Resorts Tomamu or JR Tomamu Station |
| 16:30 | Drop-off at northern style studio SLOW living |