Lake Kanayama Lavender Garden and Cherry Picking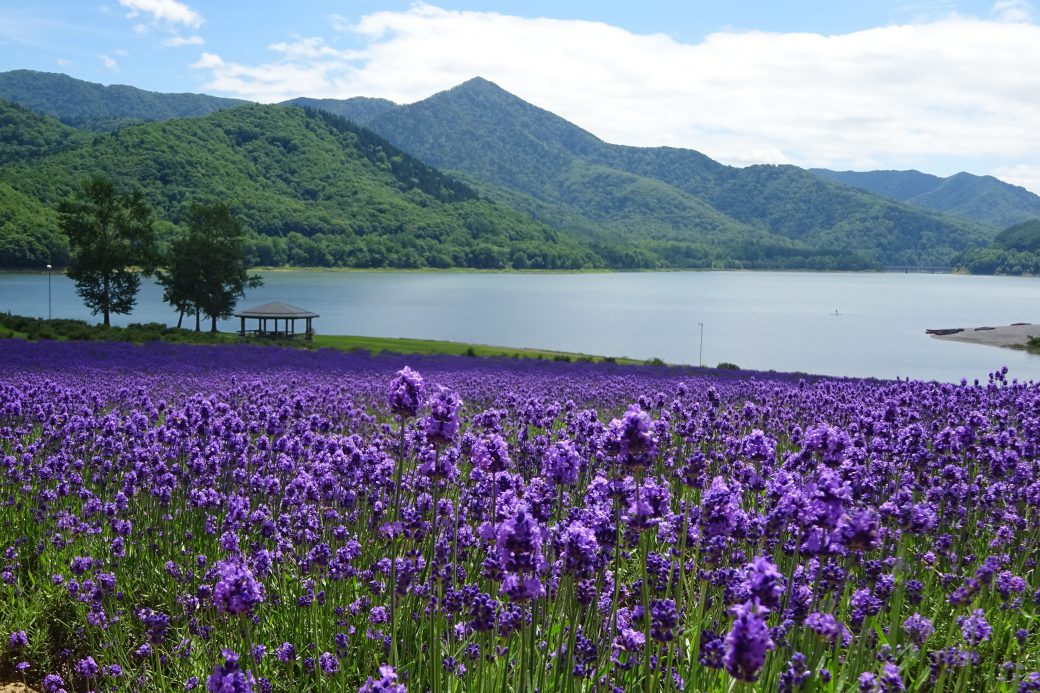 This fun day tour lets you experience the charms of Minamifurano Town in the summer. You will visit Lake Kanayama to enjoy a fragrant and photogenic lavender garden on the lakeside. You will then enjoy a gorgeous lunch in a log cabin hotel, then experience all-you-can-eat cherry picking in a fruit orchard. Before the end of the tour, you can stop by the Minamifurano Roadside Station to buy snacks or souvenirs.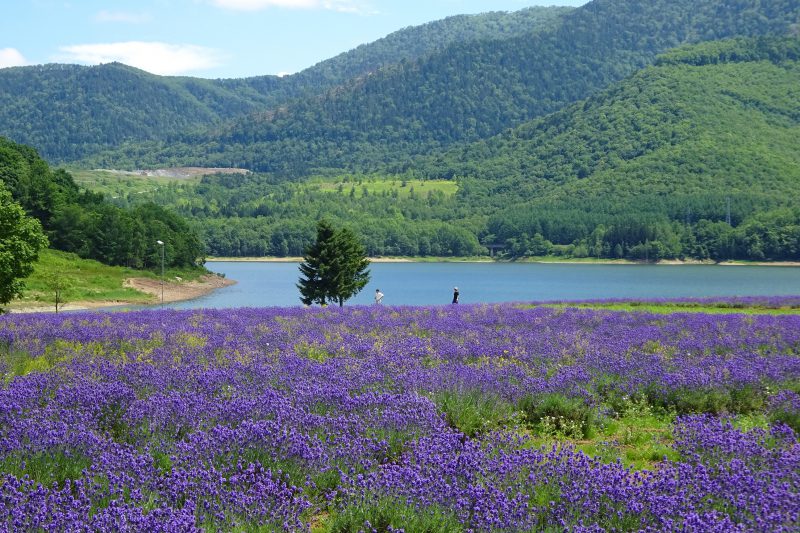 The Lake Kanayama Lavender Garden is a place to see rare lavender fields on a lakeside. The purple lavenders and the blue lake and green mountains create a spectacular contrast. It is also a relatively little-known lavender spot, so you can take your time taking photos and enjoying the scenery.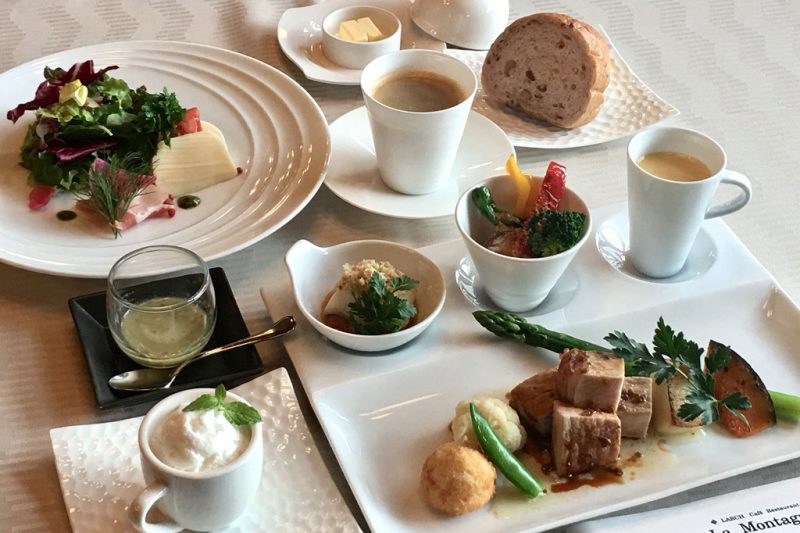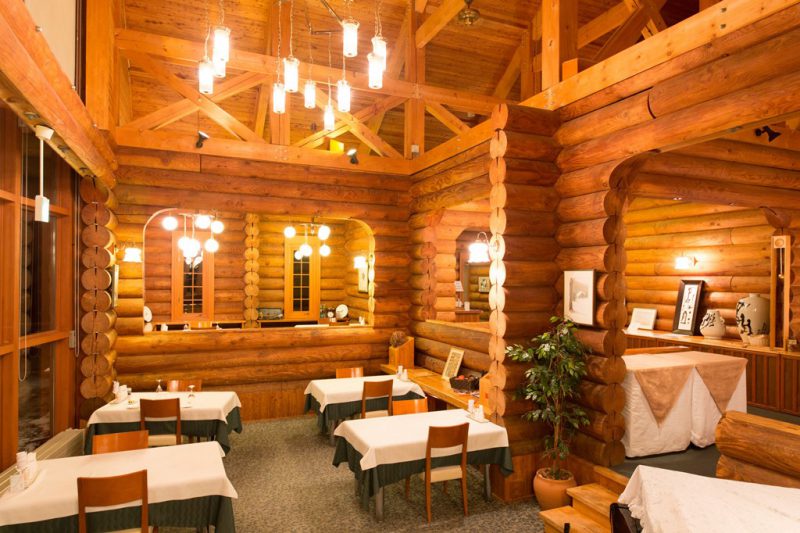 After enjoying the sight and fragrance of the lavender fields, you will enjoy a luxurious lunch in a restaurant located inside a log cabin hotel. This place is surrounded by rich nature and offers a calm, relaxing environment.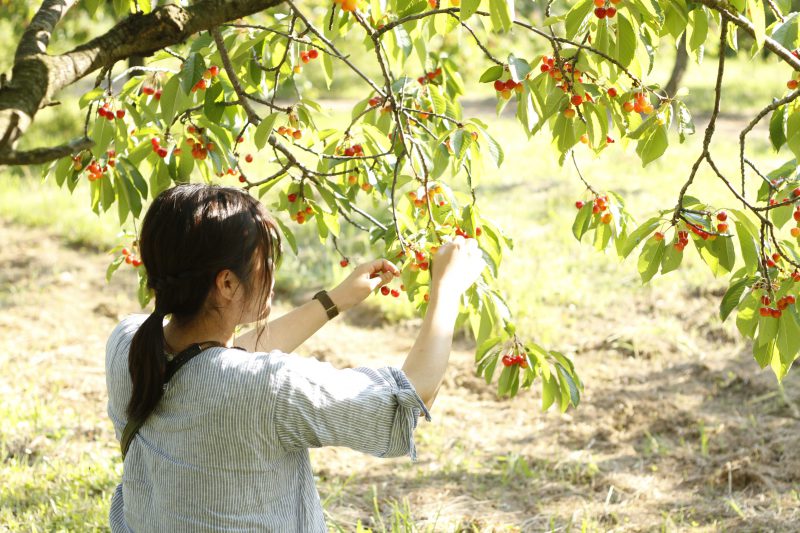 You will then visit a fruit orchard located on a hill overlooking Lake Kanayama. Here you can experience cherry picking and enjoy eating the juicy cherries as much as you want. Note: a separate fee is required to take home the cherries.
Note: All images are for illustration purposes only. Your actual experience may vary.
Schedule
| | |
| --- | --- |
| 8:00 | Meetup at Sogo Printing office |
| 9:00 | Meetup at Hoshino Resorts Tomamu or JR Tomamu Station |
| 9:45 – 11:15 | Lake Kanayama Lavender Garden |
| 11:30 – 12:40 | Lunch at a log cabin hotel restaurant |
| 13:00 – 14:00 | All-you-can-eat cherry picking |
| 14:30 – 14:50 | Minamifurano Roadside Station shopping and free time |
| 15:30 | Drop-off at Hoshino Resorts Tomamu or JR Tomamu Station |
| 16:30 | Finish at Sogo Printing office |
Information on the Domin-wari subsidy:
This tour is subject to the Domin-wari subsidy exclusive for Hokkaido residents. The tour fee has been discounted by ¥5,000 with support from the Hokkaido government.
・The subsidy provision will end as soon as the allocated budget has been reached.
・You must be a resident of Hokkaido to avail of the subsidized fee. Please show an ID showing your current address.
・The tour may be cancelled depending on the situation with the coronavirus (COVID-19).
As a measure to prevent the spread of COVID-19, our staff will implement the following practices during the tour:
・Wear masks and wash our hands frequently
・Sanitize any equipment or facilities used
・Practice social distancing
・Ensure proper ventilation
・Ask all tour participants to wear masks and monitor their health status