Horse-Drawn Sleigh Ride through the Snowy Forest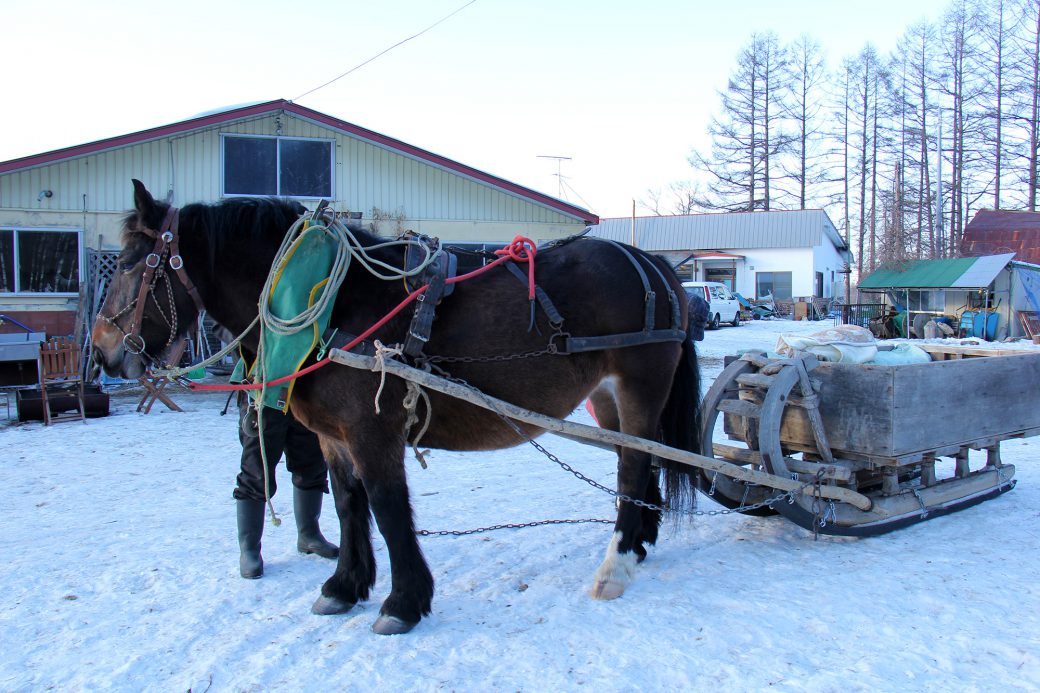 Dash through the snow in a one horse open sleigh! In this program, you'll visit a horse stable in the Churui district of Makubetsu Town. This stable is run by Tooru Hirukawa, a farrier who also takes care of retired race horses. These large draft horses known as "banba" work with Hirukawa-san, pulling logs from the forest just like in the pioneering age of Hokkaido. Get on board a traditional sleigh pulled by one of the horses, and experience their power and the crisp air of winter as you take a ride across the scenic snow-covered landscape.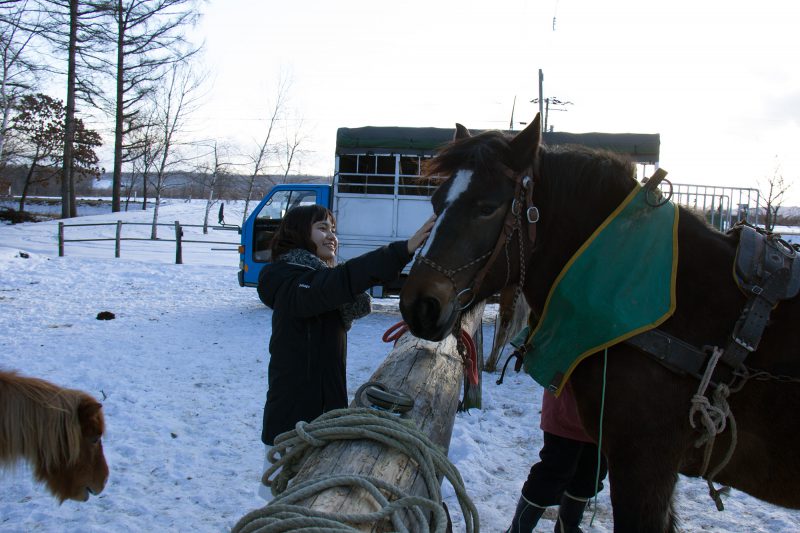 Hirukawa-san's horses live a relaxed life, and they have a friendly and welcoming demeanor.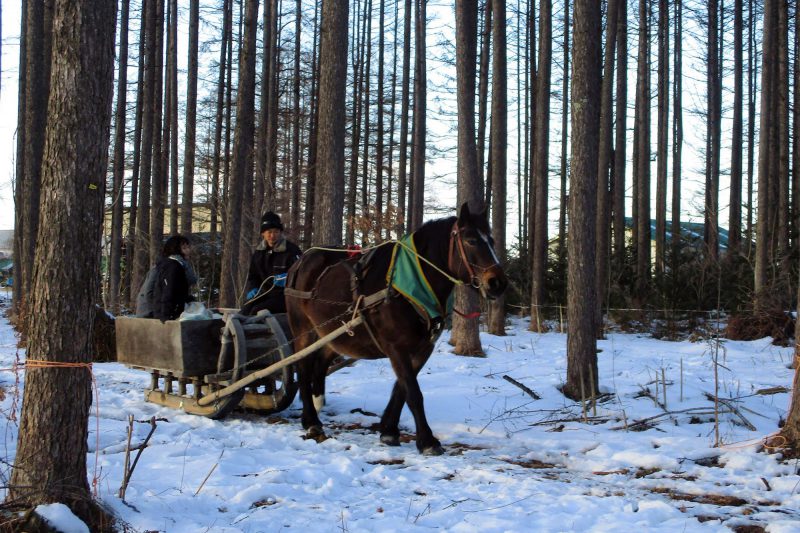 Momo, one of the friendly horses in stable, likes to take visitors for a sleigh ride.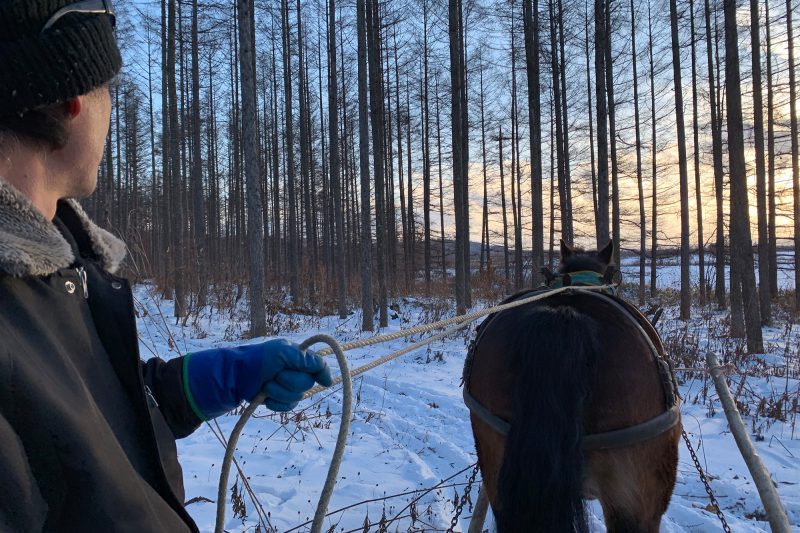 Hirukawa-san will tell you all about the draft horses as you ride into scenic snow-covered forest.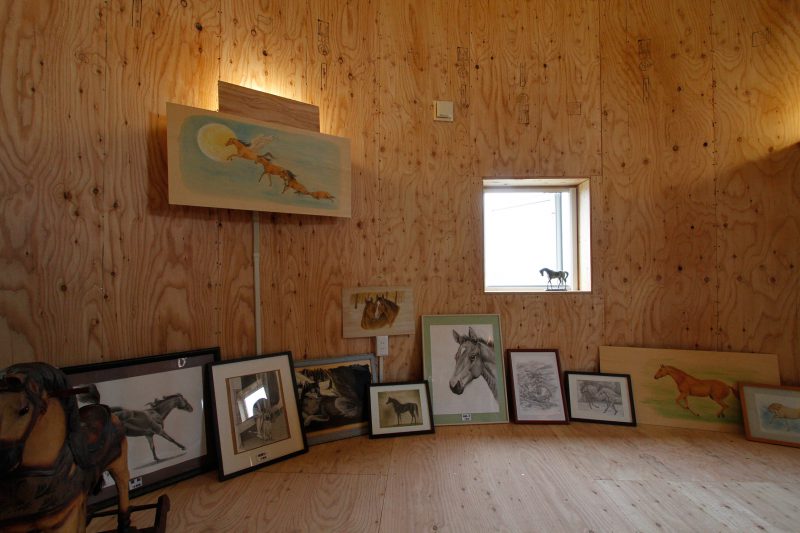 After the sleigh ride, you can visit the stable's farm silo turned into an office. You can take a rest while admiring the paintings in the art gallery.
Note: All images are for illustration purposes only. Your actual experience may vary.
Schedule
| | |
| --- | --- |
| 10:00 | Meetup and tour of North Pole Stable |
| 10:15 | Horse-drawn sleigh ride |
| 10:45 | Silo art gallery viewing |
| 11:00 | Tour finish |